Football Statues No 46 (in a series of several): Zinedine Zidane (1972 -)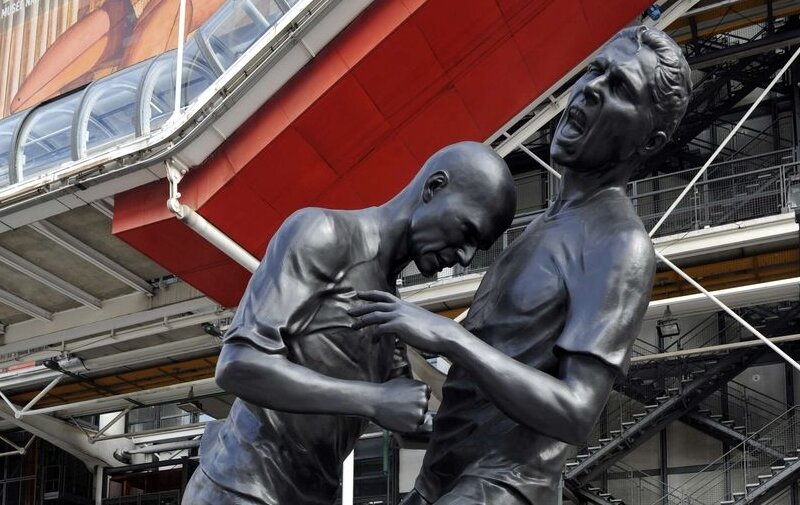 Over twelve months since my last "Football Statues" post and what better way to get going again than with this larger than life-size statue of the infamous Zinedine Zidane headbutt unveiled this week outside the Pompidou Centre in Paris. More of a chestbutt that a headbutt it saw the Frenchman red carded during the closing stages of 2006 World Cup Final. Italian Marco Materazzi was the recipient after insulting Zidane's sister, a crass way of winding up an opponent but one that worked. Materazzi and Gli Azzurri went on to lift the trophy 5-3 on penalties.
Photo Credit
More football statues here.