Football Statues No 61 (in a series of several): The Five Kaiserslauterern World Cup Winners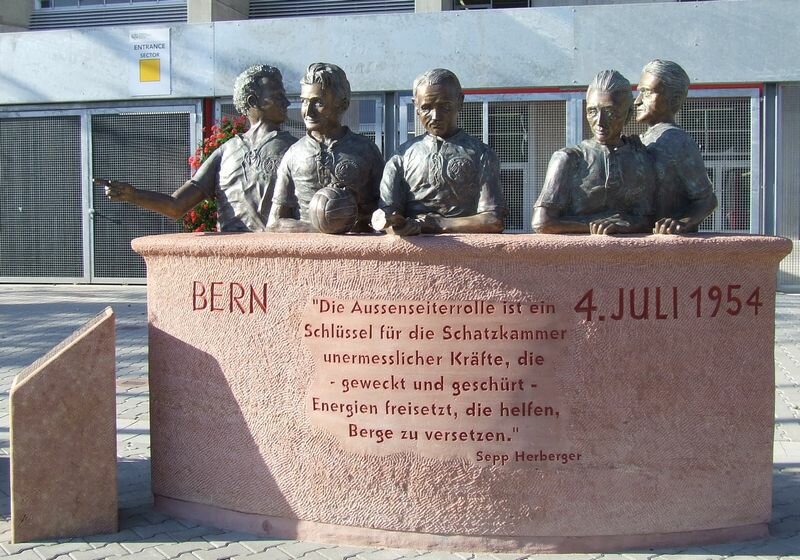 Located outside the home of 1. FC Kaiserslautern this statue commemorates the five players from the south-west German club that helped their nation to victory in the 1954 World Cup Finals.
From left to right they are Werner Liebrich, Fritz Walter, Werner Kohlmeyer, Horst Eckel and Ottmar Walter.
The West Germans defeated Hungary 3–2 in the final in Berne, to give them their first international title.
Considering that the Germans had lost to the Puskas inspired Hungrians 8-3 in a first round game the turn around in their fortunes and form in getting to and winning the final was nothing short of miraculous and this was soon dubbed "The Miracle of Bern" by fans back home.
Fritz Walter, after whom the 1. FC Kaiserslautern stadium is named, was captain of the '54 side and played for Kaiserslautern throughout his career.
Photo Credit.
More football statues here.